November 15-16, sponsored by the magazine "China elevator" China elevator information communication and the 24th advertising people will be held in Ningbo, Zhejiang Province. In the same period, enterprises selected into the "2016-2018 annual Classic Elevator Engineering Project" will be awarded. Among them, SIGLEN elevator "Anyang Shangcheng series residential district elevator project" was assessed as a new installation classclassic project.
China Elevator magazine is the journal of China Elevator Association, sponsored by the Mechanization Branch of China Academy of Building Science. It is the only elevator professional magazine published and published in mainland China. It is a comprehensive trade journal covering the technology, policy, market, operation and other aspects of elevator (including escalator, automatic sidewalk and other building traffic equipment, the same below) and mechanical parking equipment industry at home and abroad.
"China elevator" has three principles for the selection of classic elevator engineering projects :(1) the innovation of the projects. In terms of equipment design, equipment installation, maintenance and other aspects of innovative, or overcome some challenges, to solve what problems. (2) Good project operation effect. The project can meet the demand of the construction for transportation, with high transportation efficiency, low failure rate, low vibration and noise, no delay in construction, economical cost and customer satisfaction. (3) The project is representative and demonstrative. The project has reference significance for traffic planning and design of a certain kind of building.
SIGLEN
elevator "Anyang Shangcheng series residential district elevator project" is such an innovative, operational effect is good and representative project.
The Project is located at the intersection of Renmin Avenue and Zhaoxia Road in Beiguan District, with a total construction area of about 440,000 square meters. The projects include Shangcheng Jiajin, Shangcheng Beijun, Shangcheng Yipin, Shangcheng Field, And Shangcheng Mocha, etc. It is only 100 meters away from the Museum of Chinese Characters which is located on people's Avenue. Rich cultural deposits. Uptown series of large communities, a variety of property forms into one, to create a community experience commercial center.
Located in the semi-humid region, this project is located in warm temperate zone continental monsoon climate, especially in the summer rain heat over the same period, at the time of design, special materials, insulating featured stays elevator mechanical parts design to reduce the friction coefficient, and increases the waterproof special craft processing, guarantees in the elevator operation under the environment of high temperature and rainfall is still stable.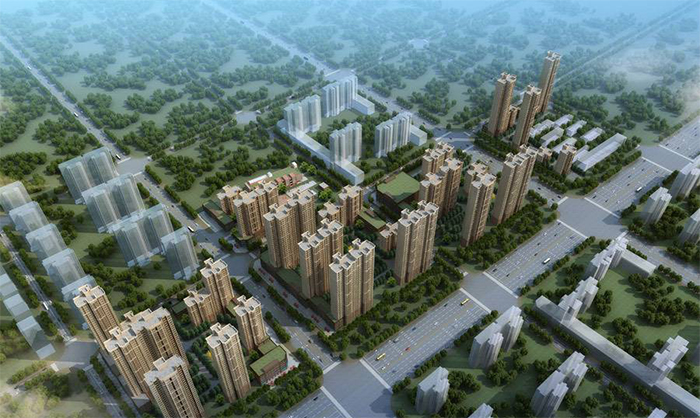 As a whole elevator manufacturer, after years of precipitation, SIGLEN elevator has rich experience in high-end residential projects, with modern intelligent living standards, enhance the intelligent performance of products, so that passengers can enjoy the supreme travel experience.
SIGLEN
elevator will carry the reputation forward, to innovative technology, rigorous process for customers to provide quality elevator products.