Film wandering the earth, caused the people to the earth, for the environment, for the thinking of human itself, temperature, fog, dust and other environmental problems already is surreal problem plagued the people, when these problems arise, we can choose to do something useful, rather than choose to "homeless".
Nor, spit new things, comes as the Arbor Day, SIGLNE elevator group has carried out 2019 Arbor Day "happy farming, organic life" activity, hope that through this activity, to encourage employees in environmental action, active and burden for earth, but also to mobilize staff initiative for SIGLEN this common home construction to protect the environment.
Mango tree contract claim ceremony
11:00AM Mango tree growing area
The first part of the Arbor Day activity is the "Mango tree contracting claim ceremony". The claim ceremony is to give the existing mango trees in the park to each department through lottery. Each department will be responsible for their own claim of mango trees, take the initiative to take care of them, and wait for their blossom and fruit, then they can harvest. This ceremony not only gives mango trees a sense of belonging, but also gives employees a deeper sense of belonging to the family.
"Organic Life, Happy Farming" happy farm planting activity
16:00 PM open space around the plant
There is a saying: one generation plants a tree, another generation enjoys the shade. Singling's Arbor Day activities, whether planting trees, enjoying the shade, or harvesting fruit, belong to the planter.
At 4:00 PM, all participants will gather in front of warehouse No. 14. Before the tree-planting activity began, the activity staff explained in detail to the participants the specific details of tree-planting, such as pit, earthing up, watering, etc., to ensure that the planted trees meet the requirements of afforestation, greening the factory area and beautifying the environment. Then the planting of fruit trees began.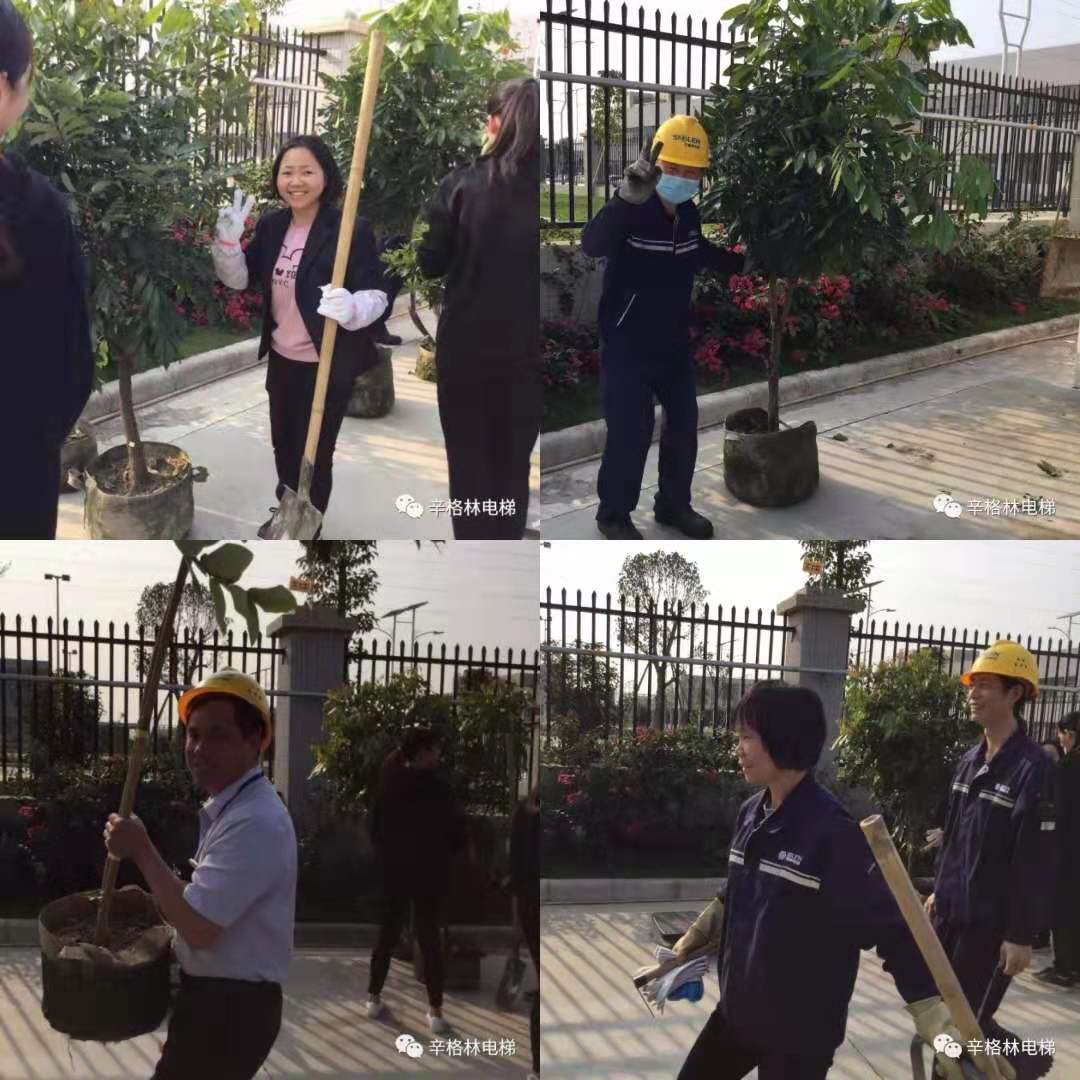 In every empty plot of planting, the participants were busy planting. They took shovels and carried hoes and worked in groups of three or five to dig holes, shovel soil and carry water for irrigation. The division of labor was clear and the cooperation was tacit.
Under the beautiful spring scenery, trees strewn at random, stand upright against the wind, decorate the beautiful factory more vibrant and vigorous. Tree-planting activities not only green the factory environment, but also inspire the majority of SIGLEN family, with the spirit of perseverance, unity and cooperation in afforestation into all aspects of the company's production and operation. Employees plant trees and reap a sense of responsibility and a sense of belonging rooted in the SIGLEN family.